ECOtanka Adaptor Lid
The ECOtanka Adaptor Lid is a plastic lid made from PP#5 which is considered to be one of the safest plastics for food. This lid is BPA FREE, it is also BPS & BPF FREE. (The industry removed BPA from polycarbonate plastics and changed to BPS or BPF, which is in fact just as bad as BPA!)
This lid can fit almost all bottles except the megaTANKA bottle but is best suited for the teeny or miniTANKA bottles for Kids. The Adaptor is only a two-piece lid that can fit a number of teet products on the market. At this stage, we don't supply the teet with this lid.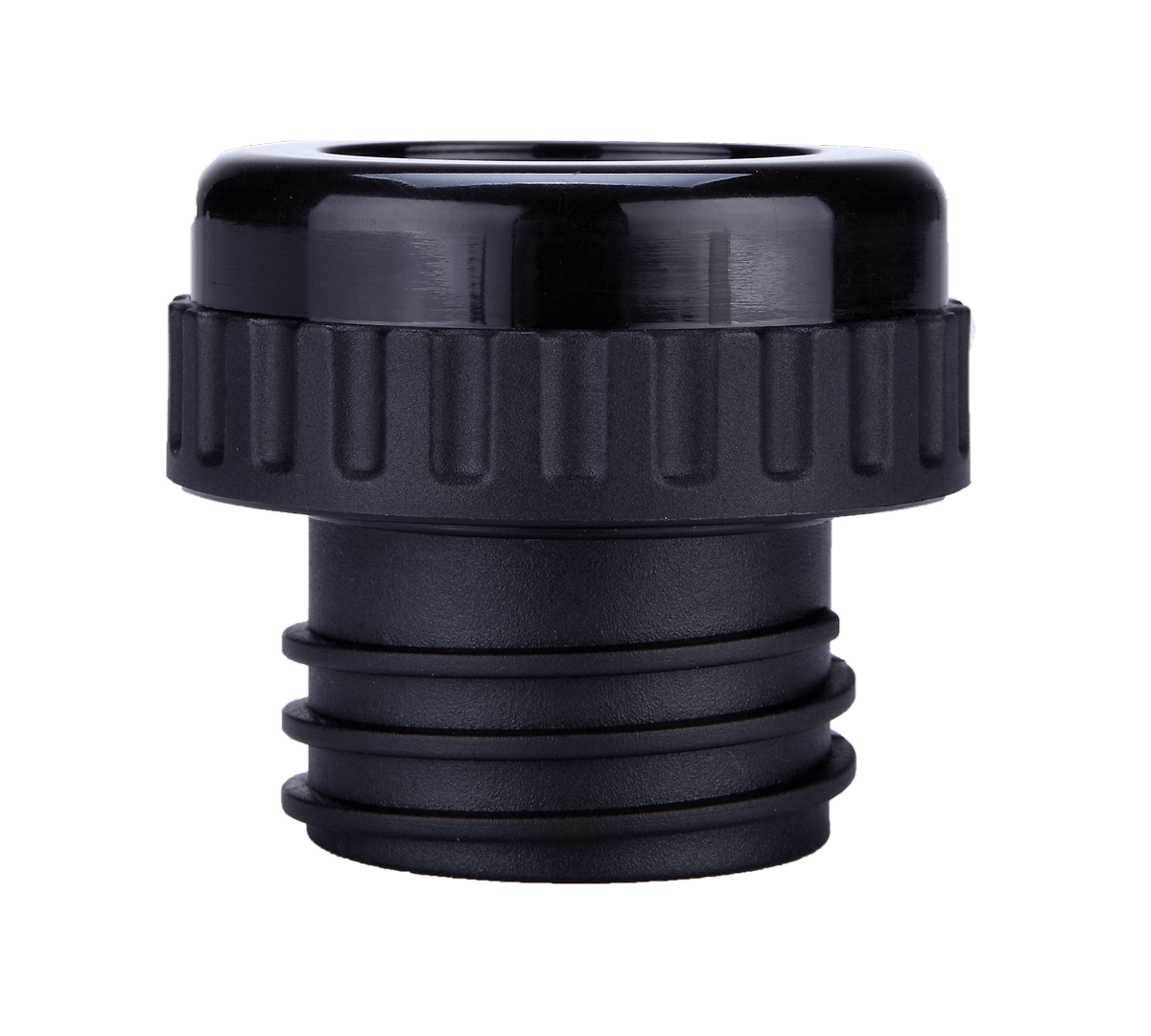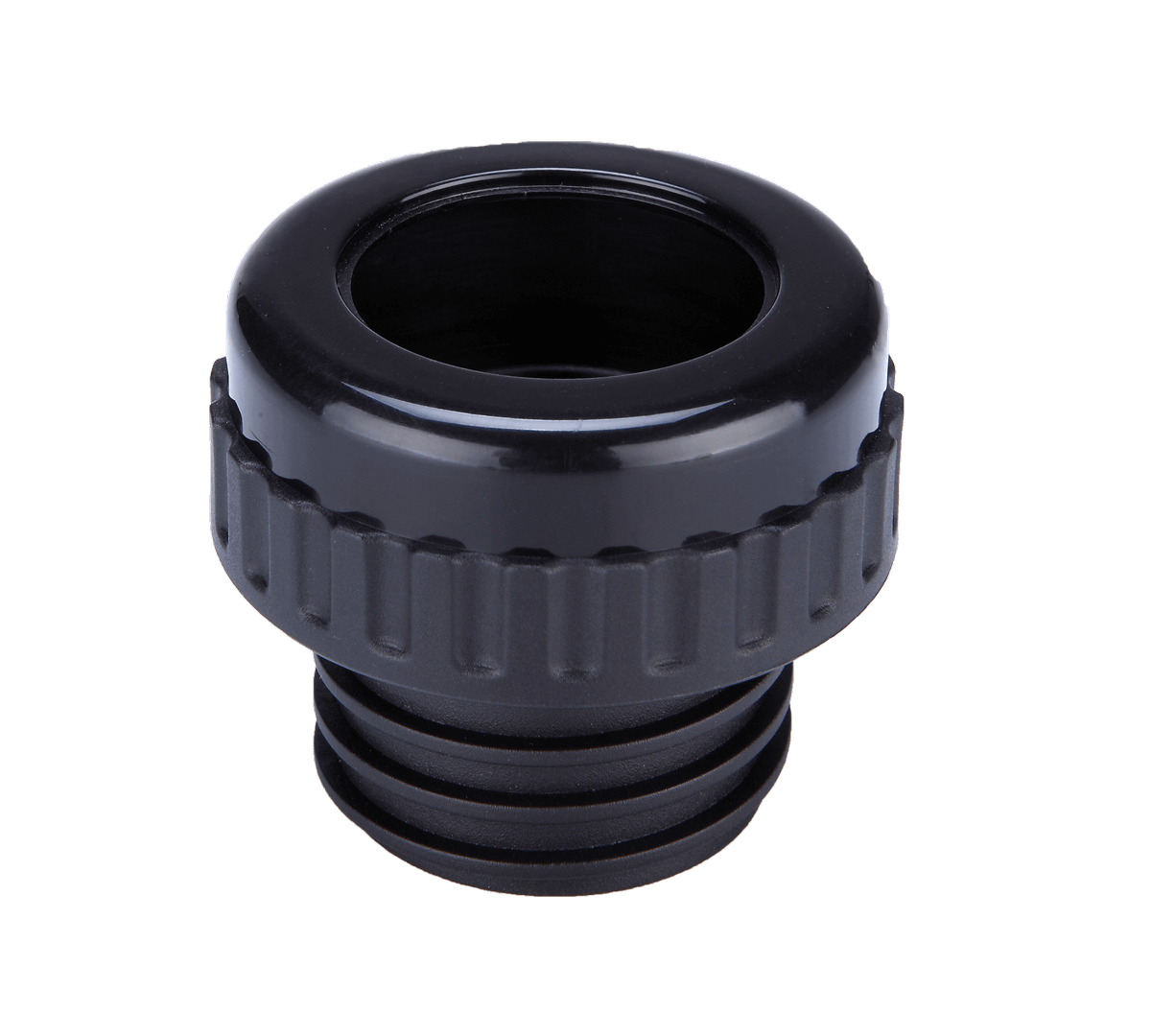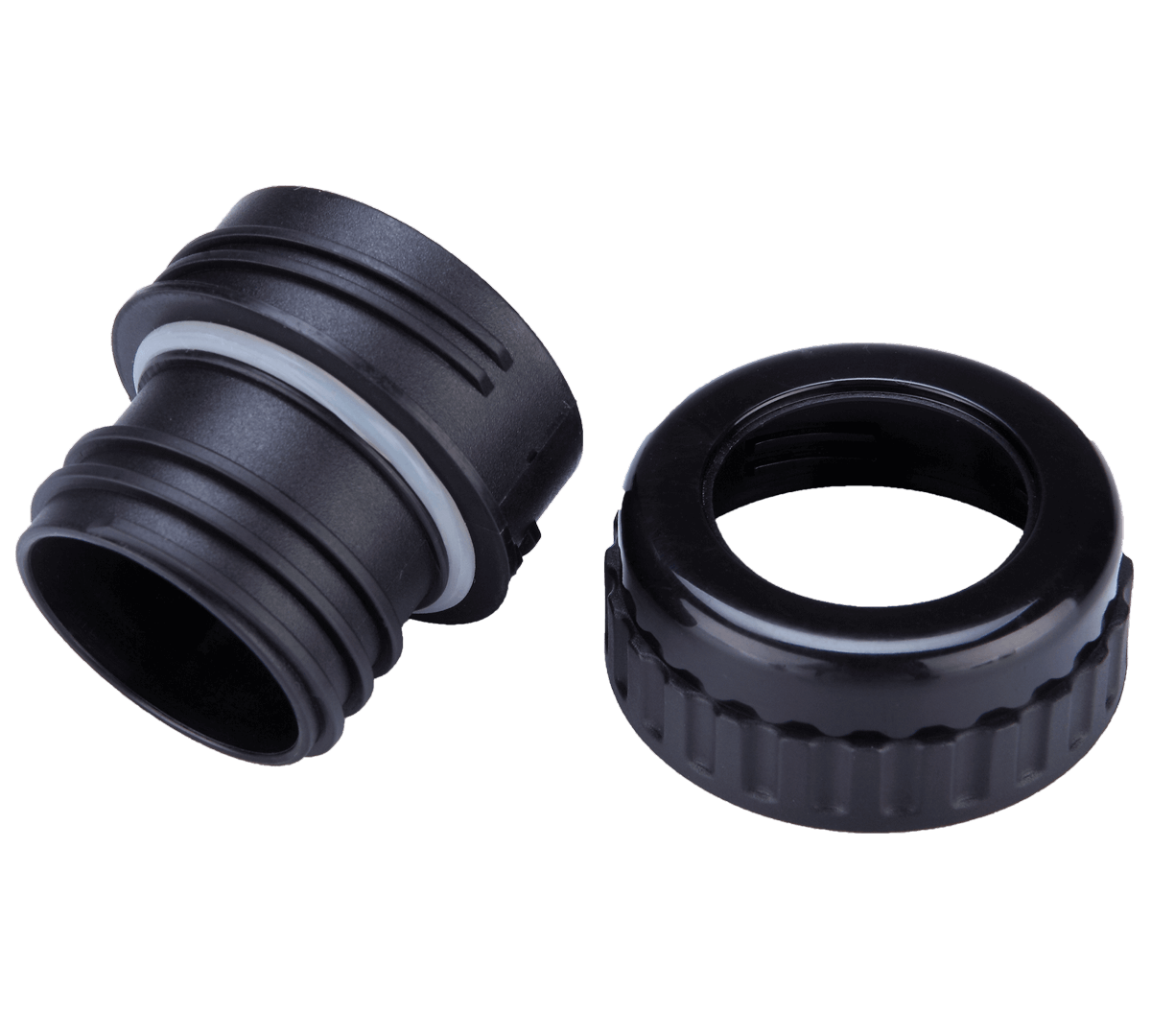 Baby teet
The Adaptor lid can fit most standard baby teets on the market giving you the choice to buy the right type and the right brand you prefer for your baby.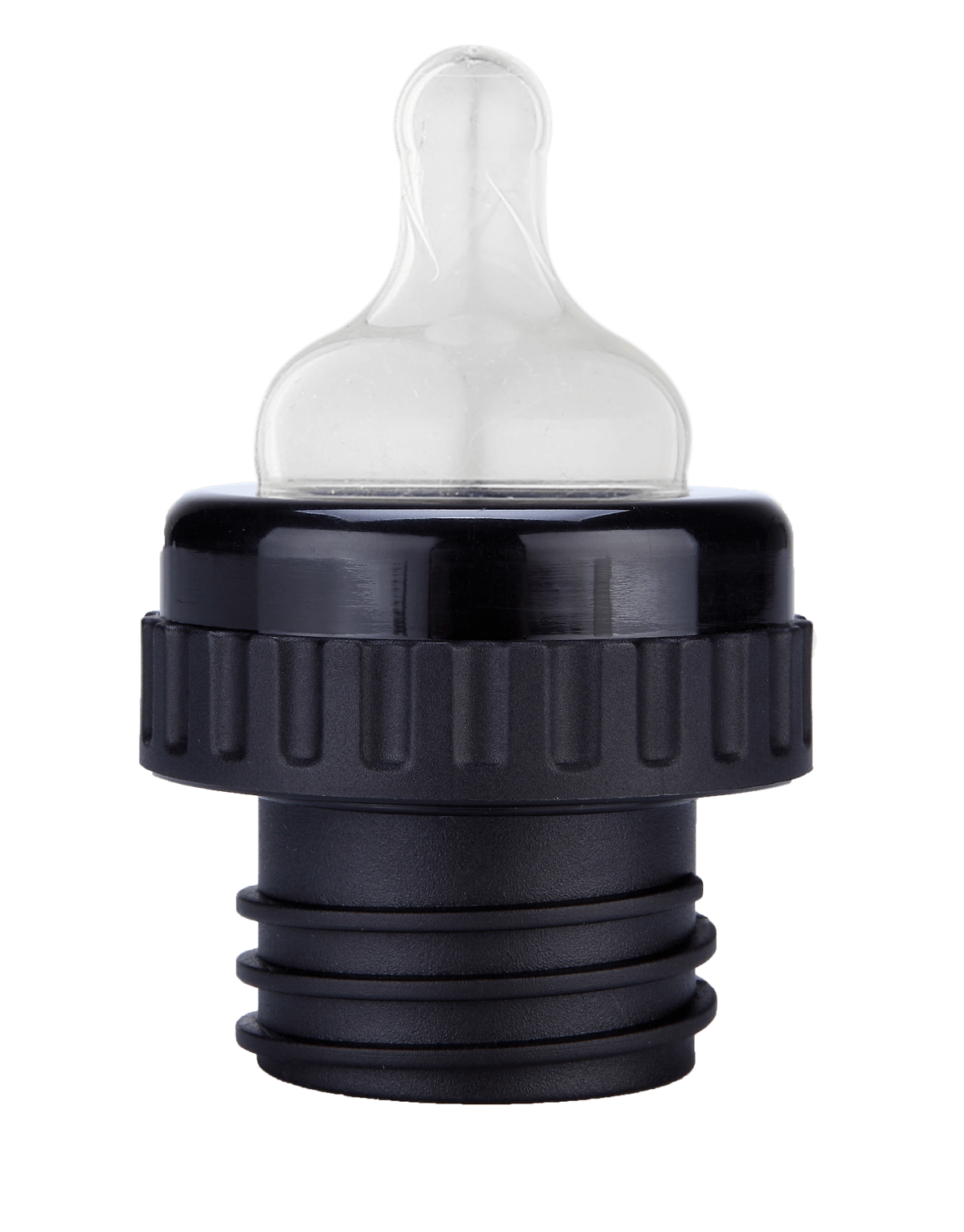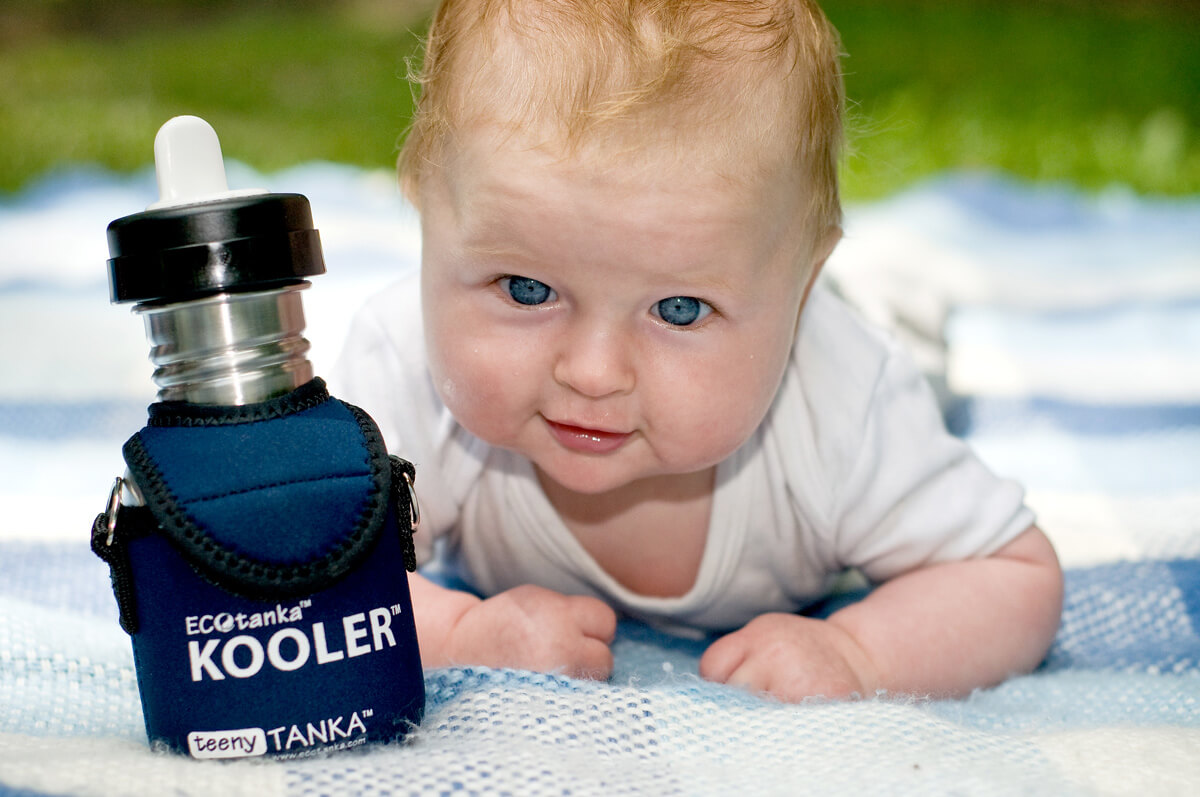 Lid Specifications
The ECOtanka Adaptor Lid is made from PP#5 (Polypropylene) and is strong, tough, also has a high resistance to heat. The adaptor is a two-part lid with the bottle part threading into the bottle and the top part inserting your baby teet spout and then fitting to the threaded part. This lid is BPA, BPS, BPF FREE also is free from Antimony (sb), DEHA, DEHP & Phthalate. 2018, July SGS Report,​​​ 2018, July BV BPA & BPS Report

The PP#5 raw material is made in Taiwan and our lid is formed in China.
The adaptor lid also contains a silicone seal to seal the lid to the bottle. This silicone raw material is made in Germany and imported into China to be formed.

All of our materials are tested once every 5 years with an independent third-party lab, SGS Shanghai China. All material orders are tracked and traced using a BOM (Bill of Materials) system so we can trace back to the raw supplier for any problem that we may find for its safety.
Care Instructions:
ECOtanka Adaptor lid is a very easy care lid, simply wash and rinse well the same as for your dishes. This lid is dishwasher safe and can be sterilised with boiling water.
Packaging
The packaging for all ECOtanka products is 100% Plastic-FREE and environmentally-friendly. From Factory to End Consumers, Less Packaging Waste.
To learn more about our packaging, please click here.
2 Year Warranty
All ECOtankas come with a 2-year warranty against faulty manufacturing. If you have a problem with your bottle or lid, you can contact us or find out more information here: support.ecotanka.com
Find the closest shop or online store to your loction
through our global "Where to Buy" directory system.